Looking for a good book? Click one or all of these for help with finding your next favorite book or author. Ask staff for help, if needed.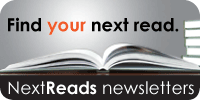 NextReads – Receive FREE reading lists in your email or view them from this link. Each month 10-12 reading suggestions are listed in 20 different categories including Staff Picks, children to adults, both fiction and nonfiction; connects with the CMRLS catalog!
---
Beanstack: A Fitbit® for Reading
Beanstack, it's a FREE online solution for CMRLS patrons to participate in reading programs throughout the year, including the 2020 Summer Library Program and year-round Reading Challenges. Log on to any online computer to register or download the convenient mobile app (Beanstack Tracker for Android or Apple devices), even while using your library's free WiFi. Think of Beanstack® as a Fitbit® for reading! Keep a list of books you read, write reviews if you wish, and participate in programs throughout the year. Click HERE for help using Beanstack, HERE for more about the Beanstack Tracker App, HERE for information about ALEXA and Beanstack, and as always Library staff will be glad to help.
Challenges on Beanstack as of May 2021:
1,000 Books before Kindergarten – Register anytime; the goal is to read 1,000 books to your preschooler before he or she begins Kindergarten. This can even be the same few books! Just remember to log them. The idea is that the more the child is read to, the more they are ready to read and they will have a larger vocabulary. When you've met the goals of 100 (200, 300, etc.) visit the library with your child and we will take a picture and post it in the library, on social media, and give you a certificate for your records. If you would like a list of books read for your records, just let us know. We will print that record for you at no charge. Ask staff if help is needed signing on to the app, choosing books, or making those certificates! Happy reading!
2021 Summer Library Reading Challenge – Registration begins May 17, 2021, logging books runs from June 1-July 16, 2021. Register, read your age group's required number of books, and be registered into a drawing for four $25.00 WALMART Gift Cards for each older-aged group (kids, tweens, teens, and adults) or four preschool prize baskets! Each branch will also have a $25 WALMART Gift Card winner chosen randomly by the computer from the registrant of each library. Read more than your group's required books and earn extra entries in the drawing. Once you have registered for the 2021 Summer Library Reading Challenge visit the library for your registration packet. There are virtual programs planned for a summer of fun! Ask staff if help is needed.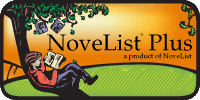 NoveList Plus – Read reviews, find 'read-alikes', see GoodReads reviews, add your own review, and add title to your FREE GoodReads lists; see awards lists for children to adult, check reading level of titles, connects with the CMRLS catalog! Log in with your Library barcode, if outside the Library.
---

GoodReads – The largest site for readers and book recommendations in the world; more than 13,000,000 members who have added more than 450,000,000 books to their shelves. Create a FREE account, review books you've read and you'll see your book recommendations list grow! See what CMRLS staff are reading!
---

BookMatch – Need help finding a new read to get lost in? The librarians at the Mississippi Library Commission want to help! Answer a few questions and we'll send you a list of a few titles we think you (or whomever you answer the questions for) might like!
Happy reading!