Looking for a good book? Click one or all of these for help with finding your next favorite book or author. Ask staff for help, if needed.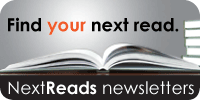 NextReads – Receive FREE reading lists in your email or view them from this link. Each month 10-12 reading suggestions are listed in 20 different categories including Staff Picks, children to adults, both fiction and nonfiction; connects with the CMRLS catalog!
---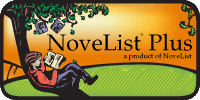 NoveList – Read reviews, find 'read-alikes', see GoodReads reviews, add your own review, and add title to your FREE GoodReads lists; see awards lists for children to adult, check reading level of titles, connects with the CMRLS catalog! Log in with your Library barcode, if outside the Library.
---

GoodReads – The largest site for readers and book recommendations in the world; more than 13,000,000 members who have added more than 450,000,000 books to their shelves. Create a FREE account, review books you've read and you'll see your book recommendations list grow! See what CMRLS staff are reading!
---