The Central Mississippi Regional Library System has an extensive digital library for your use.
Explore the services below, and click on any of them to be taken to that particular service,
or you can click on the name of the services in the column on the right.
A large collection of journals, periodicals, newspapers, reference books, etc. May choose to search by subject, database, or by using these age appropriate portals (with dictionaries, encyclopedias, reference books, & journals). Includes citation builder.
Log on to these databases with your CMRLS library card number.
---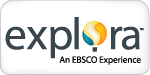 Explora provides easy-to-use features and reliable content from the world's leading magazines and reference books. A simple search and category browse quickly delivers relevant results, including primary source documents, news articles, and Associated Press videos. Topic overviews provide users with a starting point for research. Password-protected personal folders and citation help are available. Log on to these databases with your CMRLS Library card number.

For research databases separated by grade levels:
Primary School – Grades K-5th
Secondary School – 6th-12th & beyond
Educators


---

Translation is available in EBSCO products,
several languages possible.
Audio is also available, listen on computer or download as an MP3 file.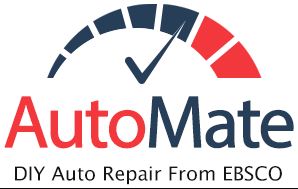 Powered by the automotive experts at MOTOR, AutoMate provides the most accurate, authoritative and up-to-date service and repair information for thousands of domestic and imported vehicles. All content comes from the Original Equipment Manufacturers (OEM) and includes step-by-step repair information, diagrams, maintenance schedules, parts and labor estimates, service bulletins and recalls and more. This user guide includes information on searching the AutoMate interface.
Log on with your CMRLS Library card number.
---
Unless otherwise indicated, the organizations listed provide services to people living throughout Mississippi. None of these organizations represent individuals in criminal proceedings. For more information about how to access legal help in Mississippi, contact the Mississippi Access to Justice Commission at 601-960-9581 or visit www.msatjc.org. The Mississippi Access to Justice Commission provides overarching, unifying support for the legal aid system in Mississippi.
---
A list of database and internet links, as well as links to specific health topics found in your CMRLS Library. You will be prompted for a user ID, use your CMRLS Library card barcode number to access these
---
A list of internet links and books available in your CMRLS Library regarding job hunting, training, or career changes.
---
Full Virtual Reference Collection List:
---

Flipster®, the next-gen digital newsstand now offers content across all of your favorite devices. Click here for help getting started with Flipster.
Log in with your CMRLS barcode number.
---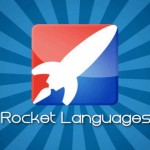 Learn 15 languages, including American Sign Language and ESL. 60 conversational lessons per language.
Log on with your CMRLS library card number.
---

The free site is sponsored by the Entertainment Industry Foundation; popular children's books are read by members of SAG-AFTRA Foundation. Books also have activity guides.
---
Handpicked website links organized in Dewey Decimal Classification order.
---
---
MAGNOLIA is partially funded by the Mississippi Legislature, University & Public Libraries; and by the federal Library Services and Technology Act (LSTA) administered by the Mississippi Library Commission (MLC) for the Institute of Museum and Library Services (IMLS).
---