Looking for a good book? Click one or all of these for help with finding your next favorite book or author. Ask staff for help, if needed.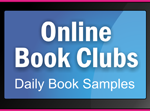 Online Book Clubs – Read a chapter a day for a week from any desktop or handheld device you read your email! Request the book from the CMRLS catalog if you like it and wish to continue reading. You can also discuss the books at the Online Book Forums with other readers, all FREE!
---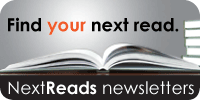 NextReads – Receive FREE reading lists in your email or view them from this link. Each month 10-12 reading suggestions are listed in 20 different categories including Staff Picks, children to adults, both fiction and nonfiction; connects with the CMRLS catalog!
---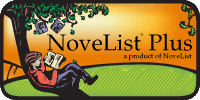 NoveList – Read reviews, find 'read-alikes', see GoodReads reviews, add your own review, and add title to your FREE GoodReads lists; see awards lists for children to adult, check reading level of titles, connects with the CMRLS catalog! Log in with your Library barcode, if outside the Library.
---

GoodReads – The largest site for readers and book recommendations in the world; more than 13,000,000 members who have added more than 450,000,000 books to their shelves. Create a FREE account, review books you've read and you'll see your book recommendations list grow! See what CMRLS staff are reading!
---